As the Coronavirus pandemonium continues across the world, we are all experiencing a calamity-induced global lockdown. Governments have declared a state of emergency by shutting down public spaces and offices have decreed a ban on gatherings, slowing down business activities by huge margins. 
Let's evaluate what this means for B2B Sales and Marketing. As Q1 wraps up, your goals may not have been greatly affected, but with businesses now suspended in limbo, sales and marketing will experience a plummet in numbers during Q2. Additionally, any projections for Q3 and Q4 have been simply thrown out the window. As marketing and sales professionals, we have to retool our strategies and do our part to ensure that we don't go from bad to worse. This is the time for marketers to harness content marketing and utilize it as a central medium for reaching out to clients and prospects. 
Over the last week, most of xiQ's B2B clients have reached out with greater demand for our end-to-end marketing platform. They have been expanding their digital marketing footprint, getting additional staff trained and even asking our professional services team to help jump-start their email marketing.
As we work with our clients to revamp their marketing strategies, here are 5 top techniques you can weave into your digital marketing and realign your efforts to boost engagement.
Use personality insights to develop intelligent personalization with prospects in a remote landscape
Establish thought leadership through email campaigns
Leverage email, social media, and online communities to share your content
Design touchpoints around content that your audience is interested in
Build portals or microsites to connect with your clients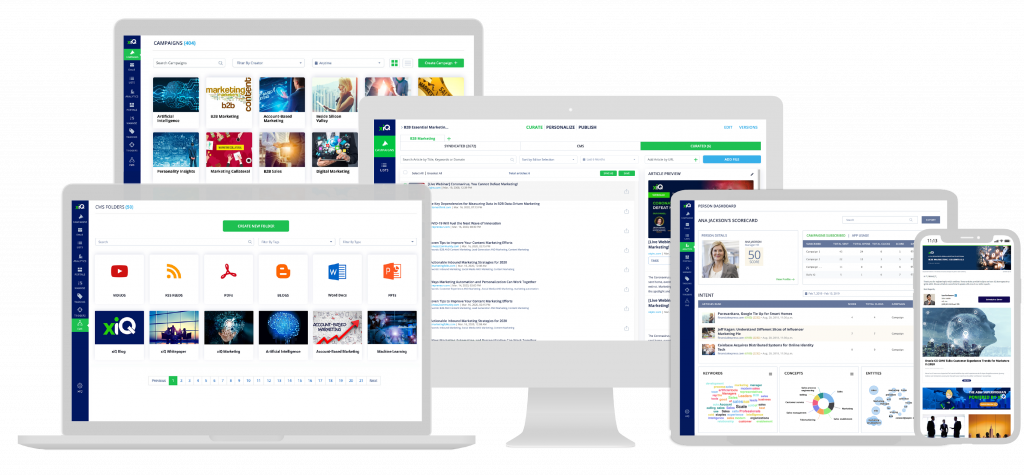 However, creating fresh and engaging content is expensive, time-consuming and resource-intensive. How do you combat the challenges of content creation when you need to capitalize on cost and time during these crucial weeks?
xiQ Workbench generates engaging campaigns - in minutes
One of the key distinguishing features of xiQ is that it uses AI to help you find content to use in campaigns faster than ever possible. xiQ allows you to combine your marketing collateral with syndicated third party content to generate highly engaging campaigns –  in minutes. It helps you establish your mark as an eminent thought leader in the industry and stand out as trusted advisors to your clients.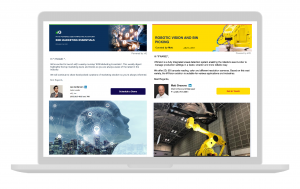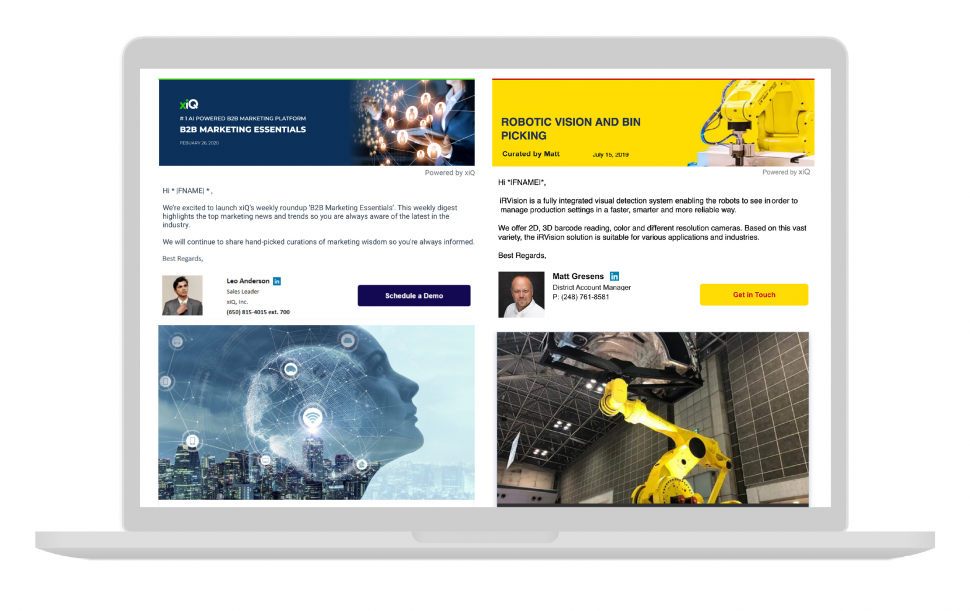 Segment by personality type and personalize communication by using DISC
Now that face-to-face meetings and networking opportunities have come to a halt, how do you understand your prospects to personalize communications? xiQ lets you segment your buyers by personality type, archetypes and provides AI-generated recommendations to tailor communication with each prospect and increase conversion rates.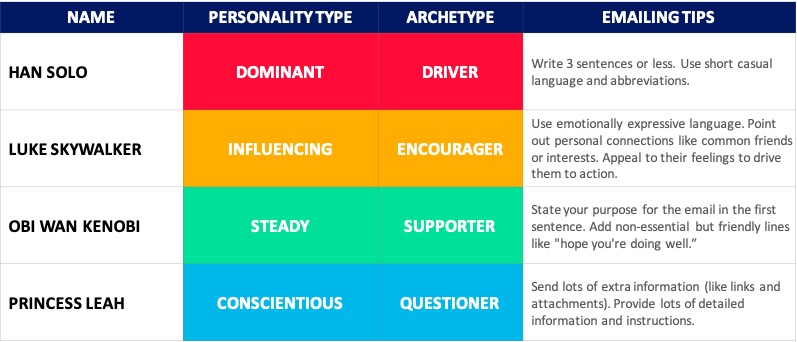 xiQ enables faster time-to-market and boosts engagement
With xiQ, marketing teams can reduce the campaign development and execution cycle time by  90% and increase engagement by 10x! If you want to avoid or reduce the lead and awareness generation slump, xiQ is here to help. 
Avoid marketing blackouts and keep your sales and marketing afloat so you're ready to dive right back into sales momentum when Coronavirus passes and businesses settle back to normal. 
Watch our webinar 'B2B Sales and Marketing in the midst of Coronavirus' to learn how you can accelerate time-to-market, develop engaging campaigns in minutes and keep your sales and marketing thriving.