MIT's Collective Intelligence Design Lab (CIDL): Studies the organization of networks of people and machines so they can collectively function more intelligently at scale.

The Coronavirus pandemic has irreversibly altered the business landscape. We may never go back to shaking hands or meeting our clients in person. As B2B marketers and sellers, we are in a race to acquire tools and expertise that will help us stand out and thrive in an ever-increasing virtual world. The growing demand for remote interactions has created an immense challenge for us – to be able to personalize without having the luxury of meeting and greeting our prospects and clients in person.
Blinded by the digital divide we have to scrape every digital signal to try and understand who we are speaking with and what is top of mind for them. Whereas, in the not so distant past, we could wing it in meetings by reading body language and being charming. It has become imperative that we gain superior knowledge about the individual and their business' needs to establish our value to them. This dismal situation is compounded by the fact that everyone is racing to the same digital channels to gain access to the same people as you are.
Recently, Gianni Giacomelli, Head of Innovation Design at MIT's Collective Intelligence Design Lab and Chief Innovation Leader at Genpact, and Usman Sheikh, Founder, and CEO of xiQ sat down to discuss the emerging need for AI to humanize virtual interactions.
Whether it is email or video we need AI-based tools that can interpret the remotest digital signals and provide valuable insights to help sellers and marketers establish trusted relationships and stand out as thought leaders in their respective industries. Key highlights:
Is working remotely irreversible?
Gianni Giacomelli (GG): We are experiencing a mass-scale experiment in using different ways of collaborating virtually. For most of us who have been working remotely, nothing has changed. For those introducing new remote collaborating technologies, now is a good time, in a perverse way, to experiment and work out the kinks of how virtual collaboration happens at scale.
How to extend outreach in a virtual world?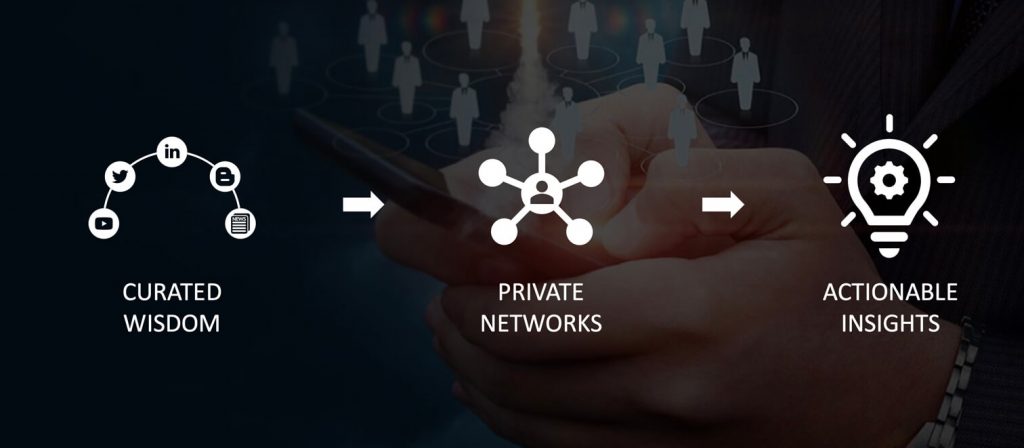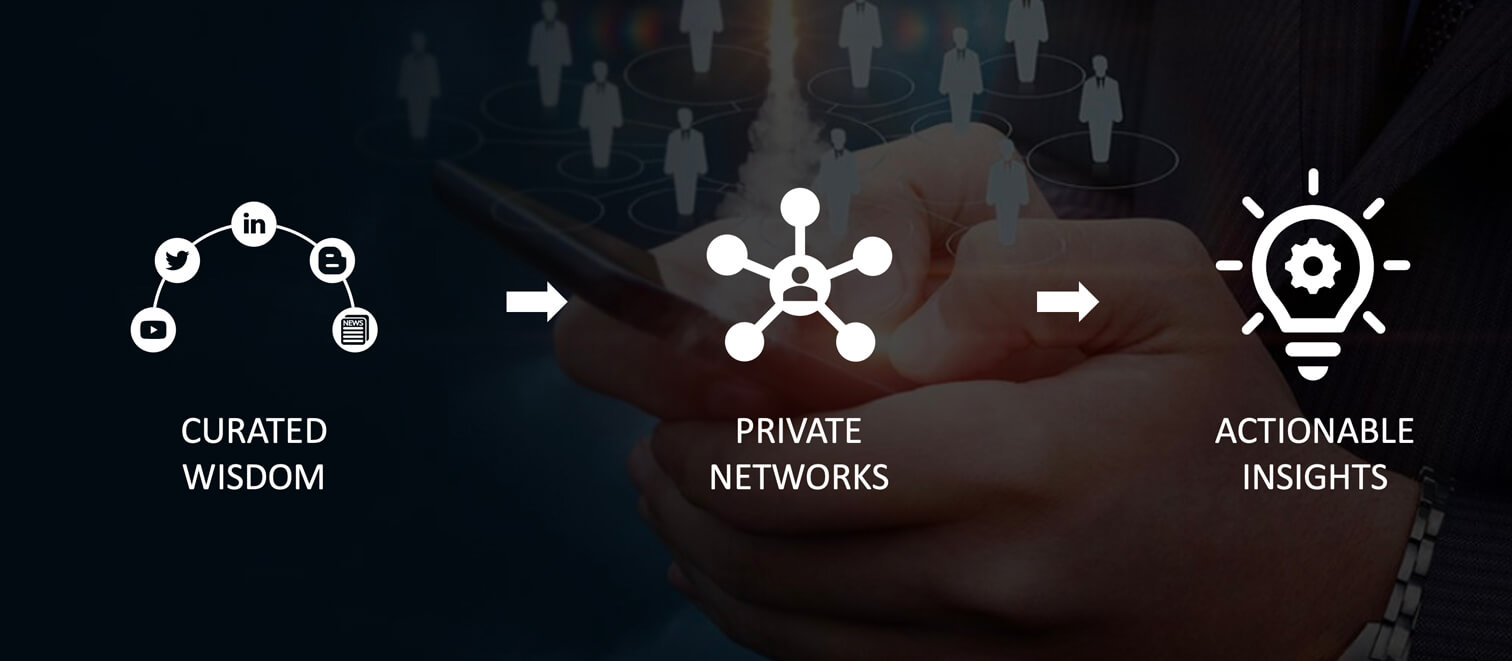 GG: At MIT's CIDL, we study the capabilities required to understand your clients in a virtual environment. Our discoveries point towards synergistic networks based on topics that are searched and people are interested in. For sales and marketing professionals, these networks of "similar interests" are a total boom. You can get a lot more personalized knowledge about your clients by utilizing these networks without having to send people to conferences, saving time and money. This will change the way they personalize communications with clients and prospects without ever getting to meet them.
Usman Sheikh (US): xiQ has developed an AI-powered engine that analyzes digital signals within these networks and provides actionable insights on people and companies.
How to interpret signals to understand individuals?
GG: Artificial Intelligence can pick up signals on a particular person based on their searches and interests, and interpret them into personality-based insights. Harnessing these insights gives unprecedented ability to personalize engagement at scale.
US: xiQ's mission is to leverage AI to humanize interactions. xiQ leverages AI algorithms that are trained on DISC personality analysis methodology. xiQ collects and interprets digital signals from the public internet and provides real-time recommendations on how to engage with each individual.
Personalizing communication at an individual level is far more important now that everyone will be saturating towards digital channels to reach their clients and prospects. The ability to personalize will be the difference between exemplary and very bad marketing. Winning business will require relevant and superior knowledge about your prospects' interests and needs.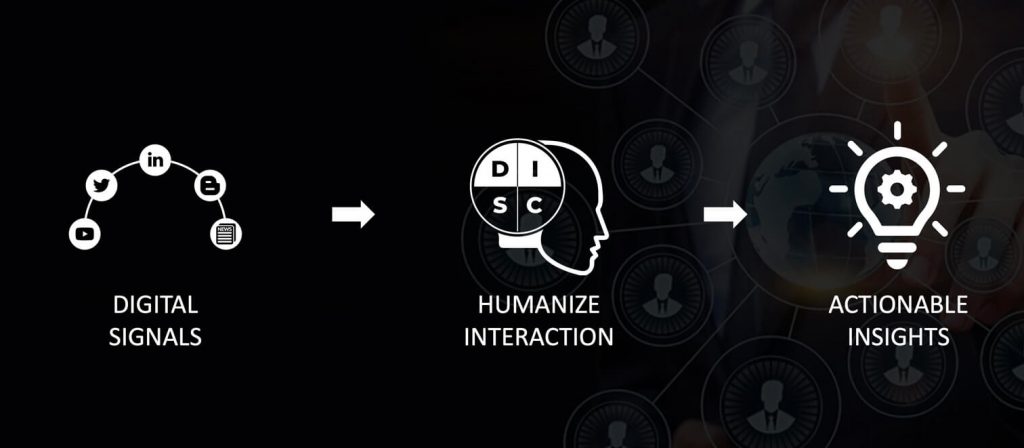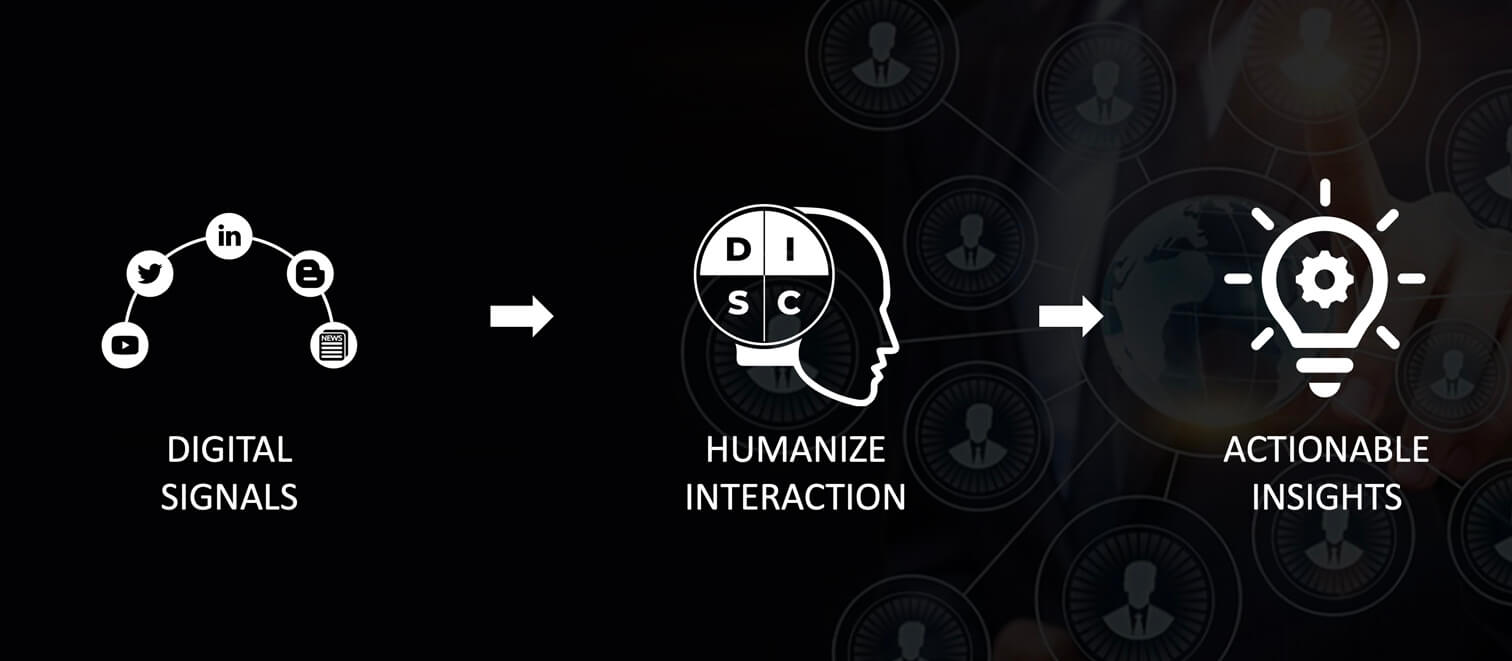 How to select the right solutions to gain personal insights?
GG: At the end of the day, it all boils down to building empathy with humans. What is virtual empathy? You have to be engrossed in the process of understanding and engaging people at an individual level. Marketers and sellers have to ask themselves: How do we select the right tools that can help us declutter the noise out there and let us connect with our people at the right time?
Smart tools like xiQ play an integral role in enabling virtual empathy.
US: In a saturated environment, the question arises how do we sell and market to B2B companies? If you want to engage and sell, you need razor-sharp information on your clients and companies. At xiQ, we provide advanced and acute people and account insight, allowing sales professionals to develop empathy with their prospects and clients.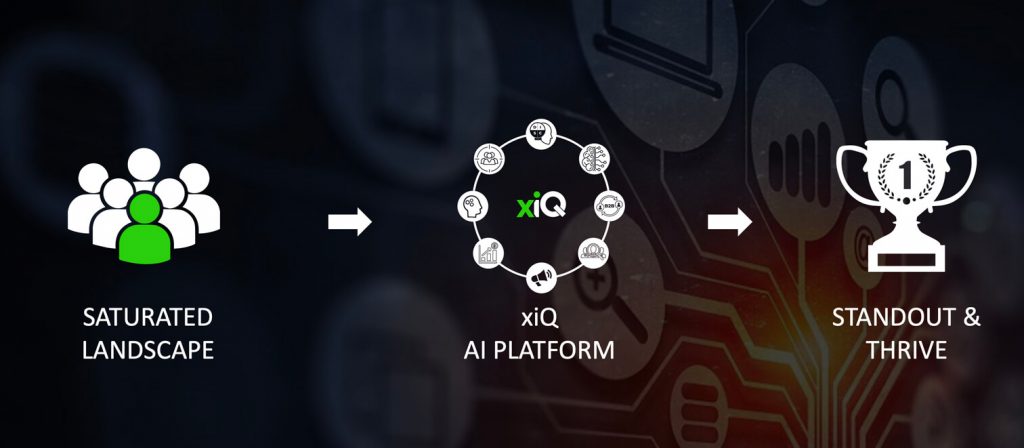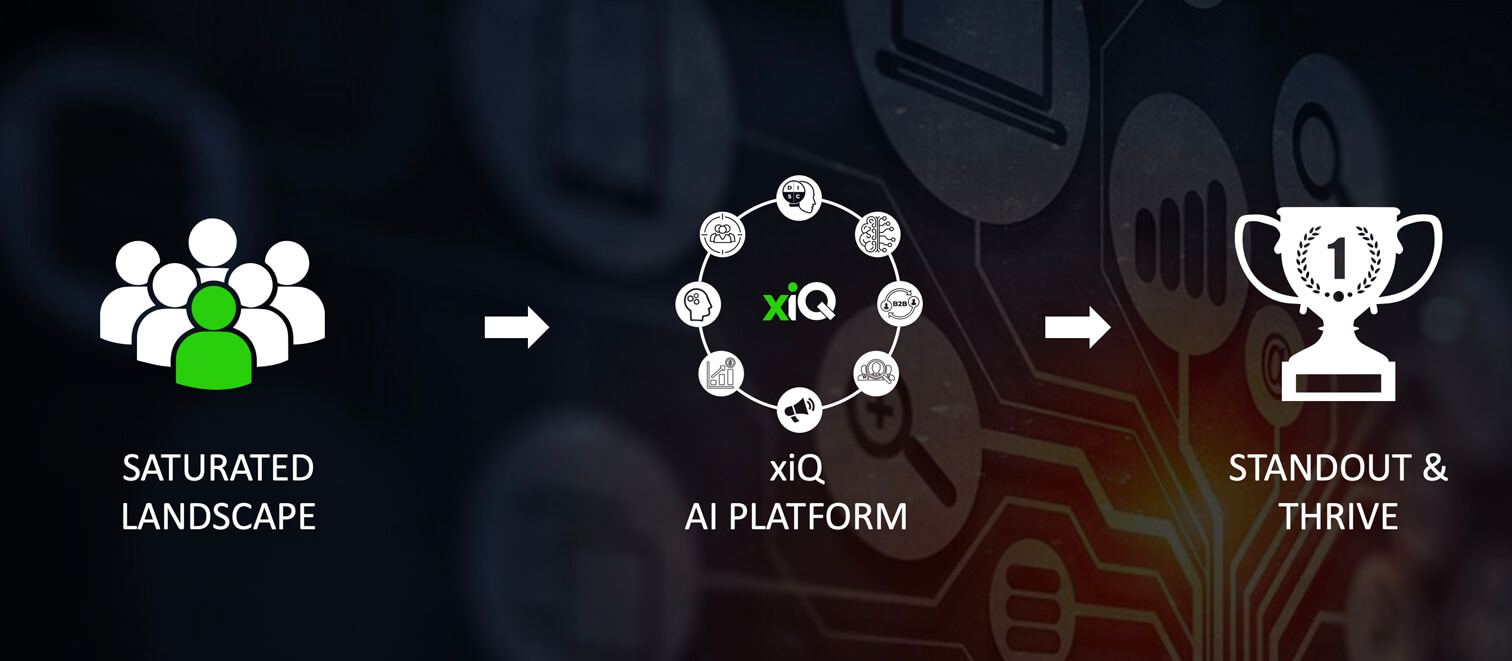 As we go virtual and experience a paucity of face-to-face meetings, the need to understand clients' behavior and create meaningful connections is more important than ever before. Selecting the right smart tools is the strategic differentiator to establish trusted relationships with prospects and thrive in a remote setting.
Access the recording of the webinar here: