END-TO-END ABM platform WITH ADvanced Analytics
xiQ provides direct visibility into the interactions of my customer with campaigns and gives our sales teams the ability to understand our customer's DISC profile to create messaging that resonates.
To a leading semiconductor company, xiQ provided tangible results at each point of the buyer's journey, from marketing campaigns to new customer acquisition in less than 6 weeks post the campaign.
xi

Q - AN ABM VISIONARY

xiQ simplifies one of the most tedious tasks for sales reps, finding relevant content and sharing it with prospects and customers.

Using AI to automatically identify and assemble content that's most relevant to a campaign, solution, or account accelerates sales reps' ability to showcase their thought leadership and expertise. xiQ transforms the time spent on search and find into customer facing value

Harmonizing Sales and Marketing
There are many tools that offer AI-based functionalities but rarely do you see one that functions so seamlessly across Sales and Marketing.
The Intelligent Personalization that xiQ brings to the table gives you everything you need to know about an individual and helps engage customers in a more personalized way. It also puts sales teams in a position where they can hit one out of the park immediately.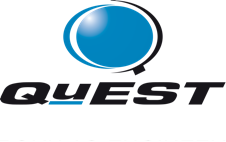 Bold Ambitions Require Massive Actions!
At QuEST Global we derive our differentiation by placing our customers at the center of everything we do and custom tailoring complex engineering solutions for them.
xiQ helps us maintain the yin and yang of enterprise sales and marketing. xiQ's Sales Intelligence app keeps us aware of prospects and the industry through (DISC) personality analysis and real-time sales triggers.
xiQ's AI-powered Workbench lets us create, curate and share thought leadership content that earns the trust of our clients and prospects.
Tangible Results in Weeks!
xiQ is easy to deploy, powerful, and effective. We have been able to engage our entire leadership and drive adoption in a matter of days. xiQ's AI-powered, self-learning engine is intuitive and provides unique intent analytics on leads.
xiQ allows us to keep tabs on the competitors and influencers in our space – and ensures our sales and marketing teams are always updated with the latest industry happenings.

Great ABM features and easy-to-use
xiQ has allowed us to scale up our client engagement frequency without a corresponding increase in resources and time. I really like the xiQ's campaign Workbench as well as the Sales intelligence app. xiQ's Workbench allows us to curate campaigns and connect with clients unlike ever before.
xiQ's AI-engine recommends content, that we combine with our own, to launch campaigns that achieve unprecedented engagement rates at a fraction of time and resources.
xiQ's Sales Intelligence App provides us with real-time (DISC) personality insights and account intelligence that helps us prepare our ABM approach.
Driving Personalized Selling at Scale
More Intelligent and Agile
Our challenge was to enable our global salesforce and leadership with insights about their customers, prospects and the industry.
xiQ is the sales intelligence platform that feeds insights to 400 members of Genpact's sales, marketing and leadership teams. It lets us see everything. Our teams are more intelligent and agile and don't waste valuable time researching. Instead, they can focus on engaging customers and prospects.
xiQ's Personality Analysis tool allows us to prepare for customer meetings and develop lasting relationships. xiQ app serves as the one-stop-shop for all our informational needs. xiQ Curation Workbench provides industry level insights so our teams are never caught blind-sided.
Agility Drives Momentum
xiQ's Workbench has shaved days off our search for quality content that resonates with our audience.
xiQ's AI-powered search engine provides us the ability to create, curate and publish engaging campaigns to build the kind of loyal customer base that drives incremental revenue, leads and new opportunities.

content is king
We have been using xiQ for Marketing (AI-assisted) campaign development and xiQ for Sales (People & Account) Intelligence.
xiQ's Curation technology is incredibly useful for developing thought leadership, keeping up with new trends, and it makes it easy to generate content for our marketing outreach. The campaign metrics are very detailed and useful as well.
Our Business Development team uses xiQ's sales intelligence app to generate a personality analysis of every person and an account summary of the company, they schedule a meeting with.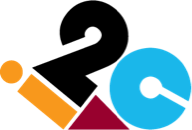 Displacing Legacy with Enabling Technology
Delivering Endless Possibilities
i2c Inc. earns the trust and respect of clients by delivering on flexibility & reliability while staying well ahead of the competition and trends.
xiQ helps us share thought leadership and establish i2c as innovators by helping us create, curate and publish the latest and most relevant news in the Fintech industry.
Inside Payments, published by i2c and powered by xiQ, is a global news publication for the payments industry. xiQ's Workbench allows us to maintain a continual thought leadership position with key prospects that we are able to convert into customers at a much faster rate.