Redwood City, California, March 03, 2020 – xiQ, the leading AI-powered Account-Based Marketing (ABM) and Sales platform, launches Workbench, an AI-driven B2B marketing platform, for end-to-end content management and campaign execution. xiQ's Workbench brings a suite of intuitive features to organize content, drive intelligent personalization and exponentially higher engagement. Key features include:
Leverage AI to develop campaign
Develop highly engaging campaigns that blend your marketing collateral with reputable third-party content to establish thought leadership.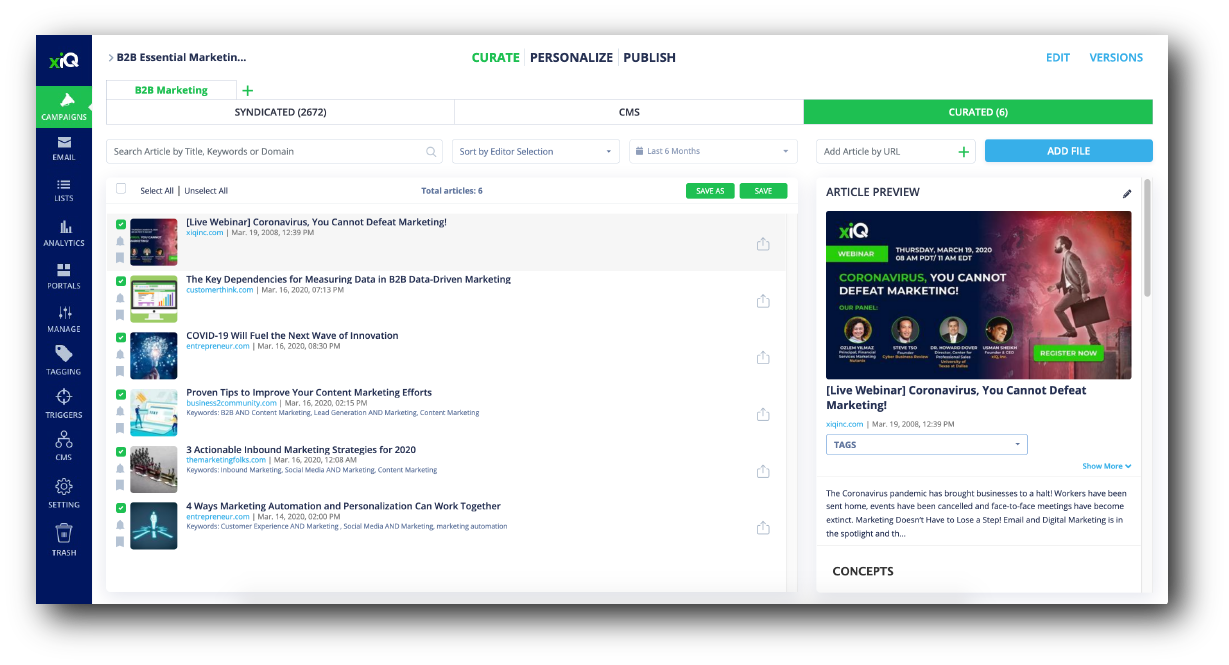 Create and manage campaigns
Organize emails and campaigns for Account-Based Marketing (ABM).
Drive-up client engagement
Accelerate the time to develop campaigns, establish more frequent cadence with your audience and increase Return on Marketing Investment.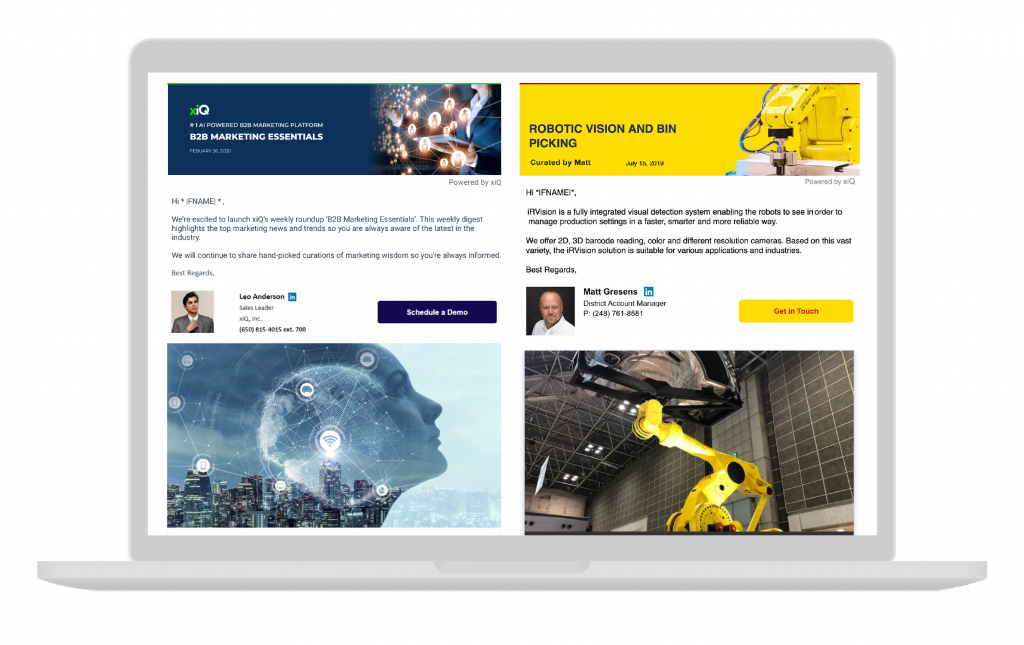 Introducing xiQ's Content Management System
Centralize and manage your assets (PDFs, videos, blogs, RSS feeds) with ease. Distribute across multiple channels with a few clicks.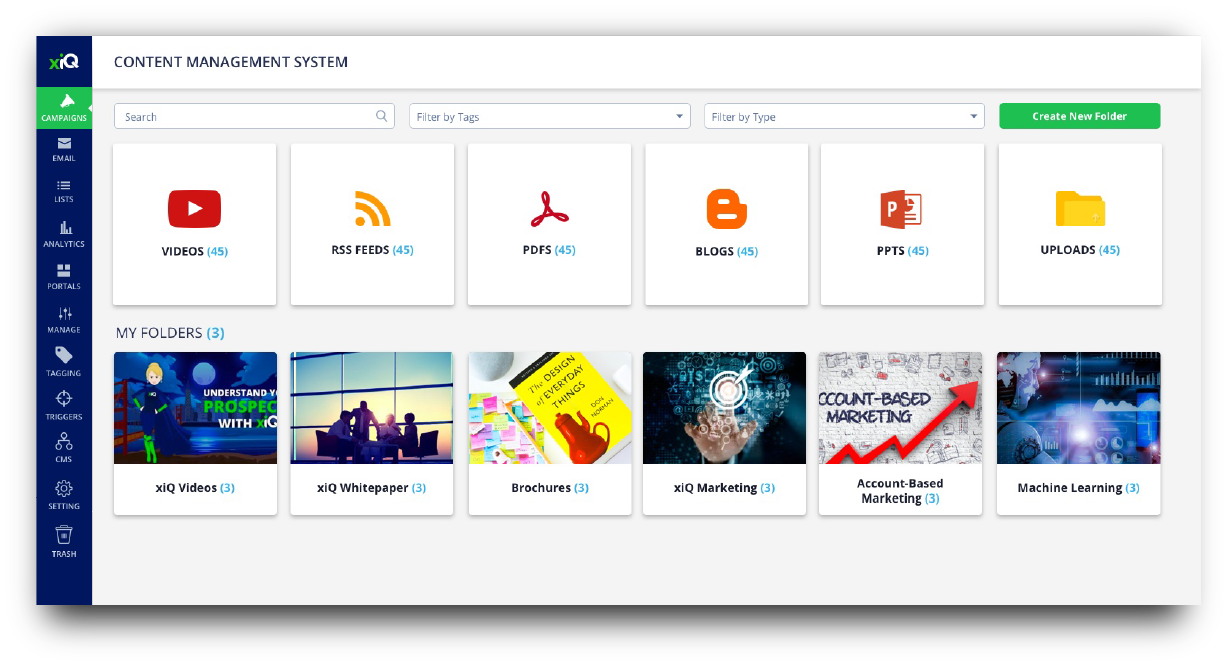 Enhance your brand with xiQ's Design Studio 
xiQ's intuitive Design Studio offers end-to-end campaign (email, web and social media) design capabilities.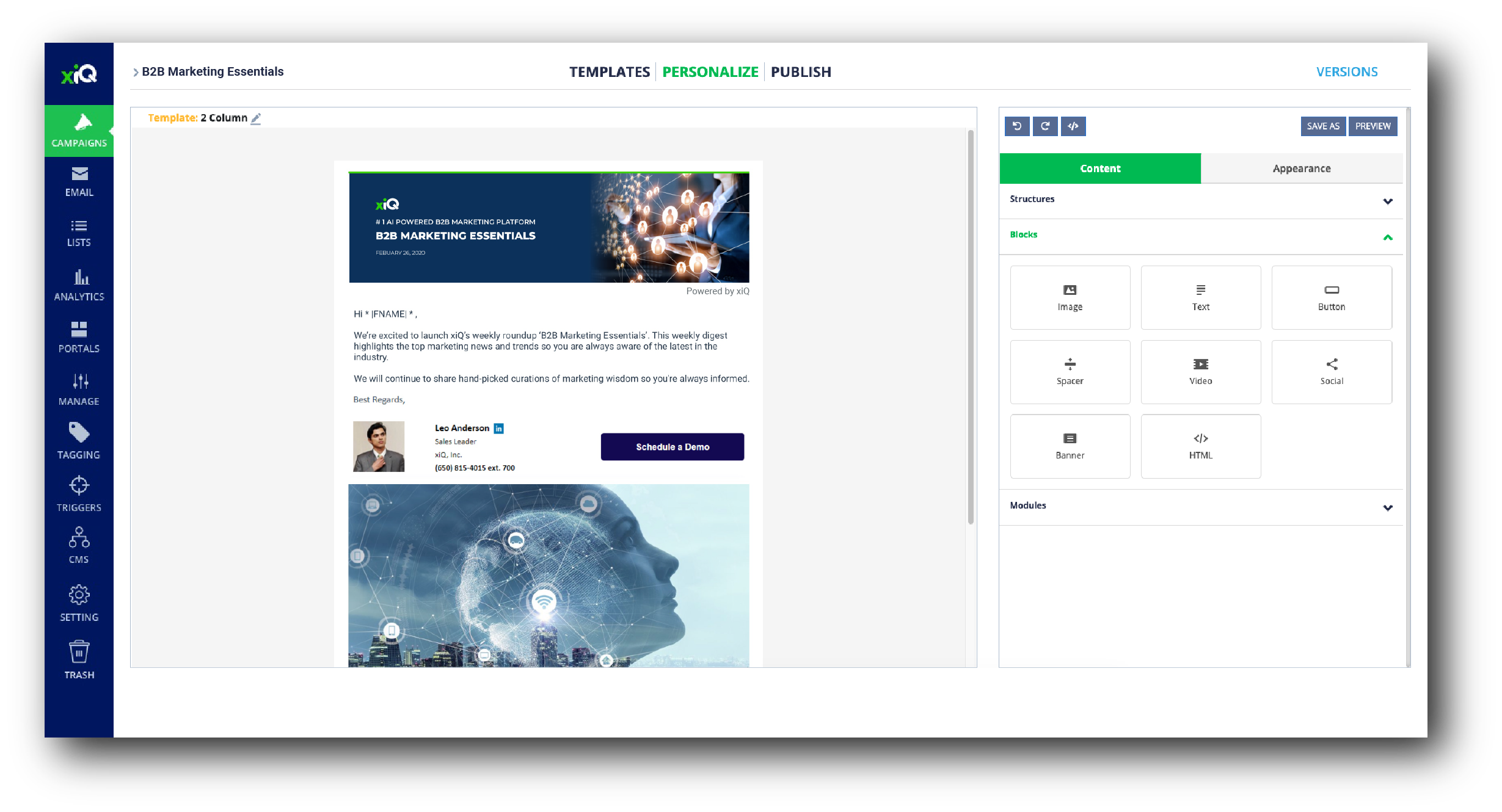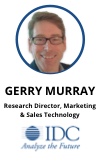 "xiQ simplifies one of the most tedious tasks for sales reps, finding relevant content and sharing it with prospects and customers," says Gerry Murray, Research Director, Marketing and Sales technology at IDC. "Using AI to automatically identify and assemble content that's most relevant to a campaign, solution or account, accelerates sales reps' ability to showcase their thought leadership and expertise. xiQ transforms the time spent on search-and-find into customer-facing value."
B2B sales and marketers can no longer rely on traditional methods to execute successful ABM strategies. For brands to build trust, B2B sales and marketing professionals need to personalize their approach.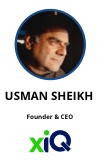 "xiQ's core mission is to leverage AI to humanize the B2B experience. By providing an end-to-end platform, not only does xiQ bridge the gap between marketing and sales, it also exponentially reduces the total cost of ownership while driving agility and accelerating return on marketing investment," says Usman Sheikh, Founder and CEO of xiQ.
About xiQ
Silicon Valley-based xiQ combines AI, Mobile and Design Thinking to deliver next-generation solutions for B2B sales and marketing professionals. xiQ's SaaS platform provides AI-enabled tools that support, streamline and accelerate the buyer's journey. xiQ's major clients include Nutanix, AWS, Genpact, Diebold-Nixdorf, Symantec, Accenture, and the SanFrancisco 49ers.